Hello witches or wizards,
Today I am going to write about books you could like if you loved reading Harry Potter.
You could like "The Lord of the Rings", a series of three books. I'm reading it right now and I'm loving it. The only thing : I think the adventure is a little bit complexe especially following which way they take. I'm at the beginning of the third book and like I said I'm really loving it.
You could also like "The Stories of the Immortal Nicholas Flamel", a series of six books. When he was young Nicholas Flamel went to Beauxbatons, he went through a lot of adventures with his twins friends. I bought the whole series, and I'm going to read it after "The Lord of the Rings".
"The chronicles of Narnia" are also good books. It's a series of seven books written by C.S.  Lewis. I haven't read the books, but I have seen the movies. It's series about kids that discover a new world.
There's also "Percy Jackson and the Olympians" that's written by Rick Riordan. It's a great series of five books based on the Greek mythology. It's about Percy, Annabeth and Grover that have a lot of adventures. I read the first book, and I'm definitely going to read the rest of the series.
Of course there is the screenplay from "Fantastic Beasts and Where to Find Them", it's one book. And it's written like "the cursed child", but it's a different story. The second one, "The crimes of Grindelwald" will come out on the 16th of November 2018.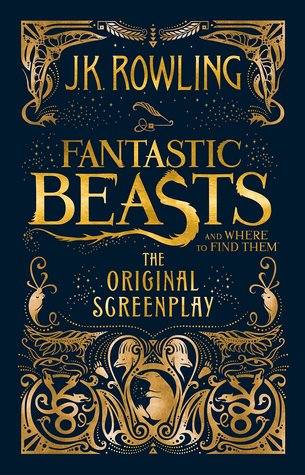 That was it, I hope you liked it. 😉 😀
QOTD: Which book are you reading at the moment?
Bye, -ChH